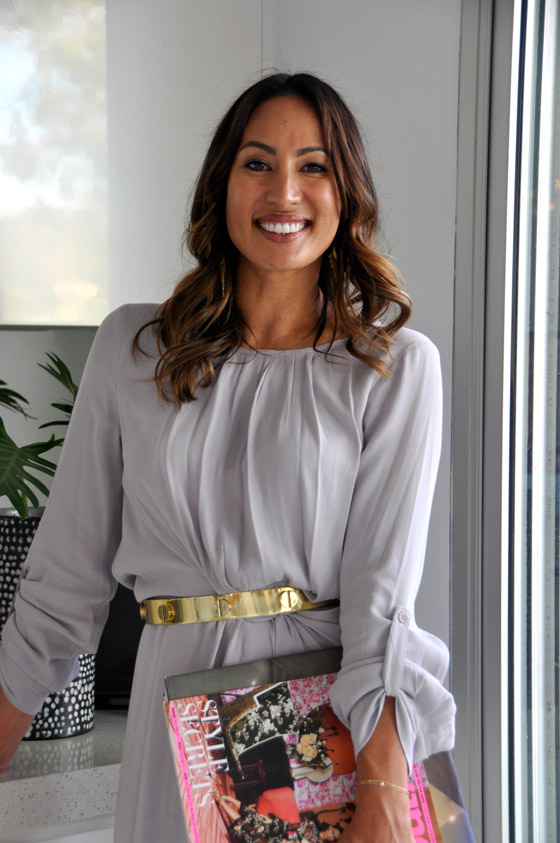 Karina Crombie started her love of design, interiors and fashion from a young age. In 2014, she founded KCreative Interiors.
As a young girl, Karina moved around NSW and over the past 20 years, has travelled the world extensively taking inspiration from the cultures across her travels forming the basis of her creativity today.
Following a successful career in fashion, it was Karina's natural ability to understand space, colour, light and contrast that ultimately steered her away from the fashion world and into the interior design and styling industries.
Karina studied at Sydney's Enmore Design Centre spending these years focussing on her skillsets with work at lighting design specialists; Euroluce, residential interior experts; Smart Design Studio and master of commercial interiors; Insight Projects.
Upon graduating in 2009, Karina began her freelance career in Sydney.
Early recognition of her talent led to Karina's collaboration with well-known brands, top-architects, designers and design magazines including Real Living –Jason Grant, Alexandra Kidd Design & Barnes & Barnes which quickly launched her career firmly placing her as a fresh, young and exciting designer to work with.
"To visualise, realise potential, materialise and bring to life; That's what I love about interior design. It's like making the invisible visable. Magic!"
Today Karina runs KCreative Interiors consulting on both residential and commercial projects to create stunning spaces for you to work, live, create and grow in.